What is a Weed Vape?
Weed vapes or weed vaporizing is heating cannabis flower or concentrates to a temperature that turns cannabinoids and terpenes into vapour. Weed vapes burn the substances right before their combustion point. Compared to smoking which can burn away the terpenes and minor cannabinoids. Most devices have heat settings to control the temperature in which it burns. Which is helpful as cannabinoids and terpenes vaporize at different temperatures.
People ask us why vaping instead of smoking?
Vaporizing weed can be a healthier alternative to smoking as you are not meeting the point of combustion, you are not inhaling harmful tar or carcinogens.
The most popular of the vaporizers are portable ones as they are convenient. These vaporizers are either designed to hold and vaporize flower or concentrates inside the device.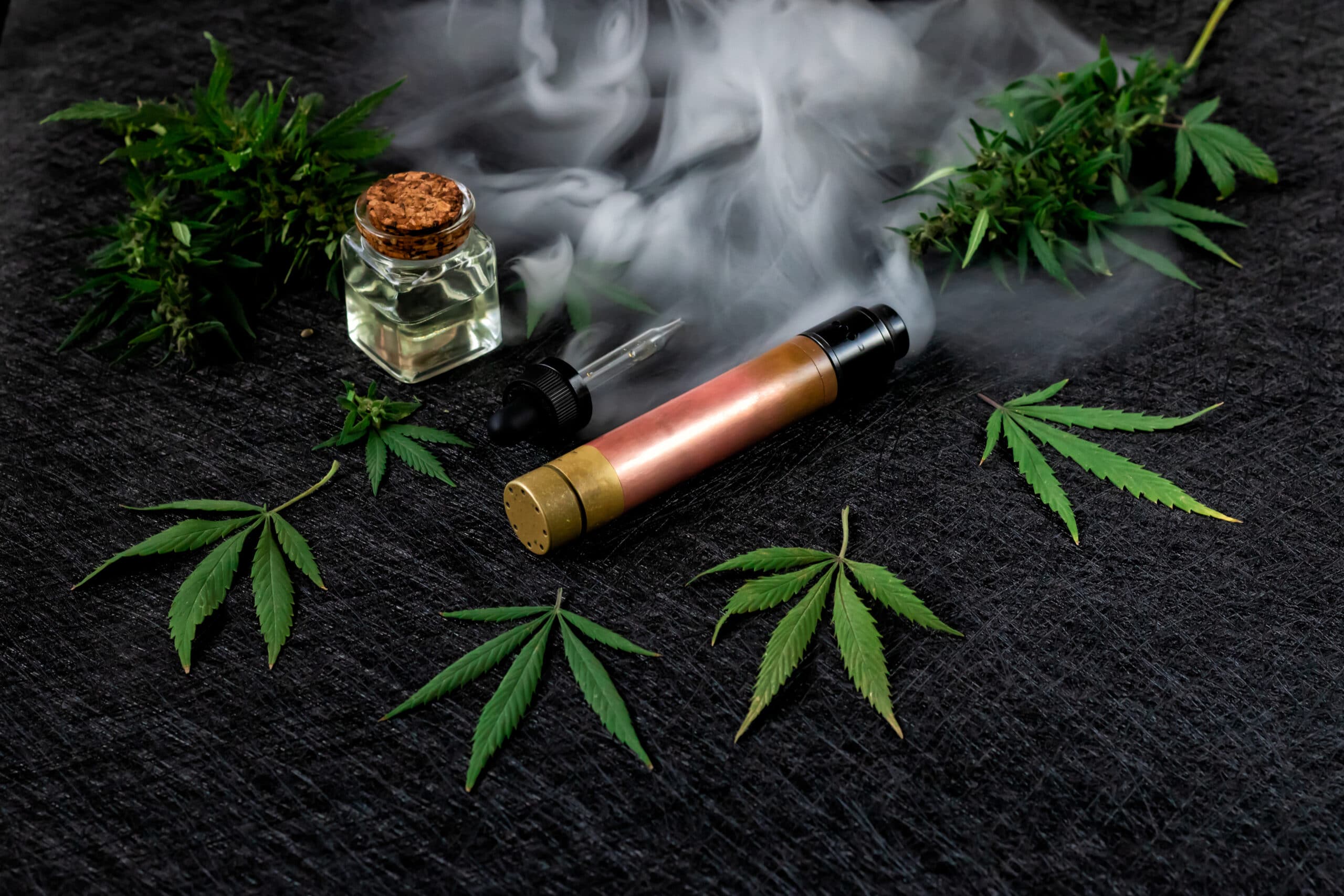 The other vaporizers or "Vapes" are popularly known as 510 Vapes. These are oil cartridges filled with concentrate that are purchased and then attached to a battery to be vaporized. These 510 THC cartridges are very easy and convenient to use and come in different strains, terpenes and cannabinoids for different effects and benefits.
Benefits to Using a Vape Cartridge Pen
Can be more cost-efficient
Can be healthier than smoking
More portable and convenient
No strong odors from vaping
The variety
Good for the beginner cannabis user
You may have heard of this latest craze for pot pens in Brantford? Yes, you can find them at Tonik Cannabis Dispensary! We have a wide variety of available cartridge pens, THC cartridges, pot pens, and some weed oils to go along with it. Our budtenders are on top of the trends when it comes to the latest in anything CBD. So, don't hesitate to call or visit our store, Tonik Cannabis at 560 West Street Brantford Ontario, for your CBD-related needs.
How to Use Vape Pens and Cartridges?

Humble and Fume Boundless Terp Pen
With the Terp Pen, simply remove the magnetic cap, inhale through the mouthpiece, and then apply the coil into your desired amount of concentrate. The Terp pens' ceramic coil heats up almost instantaneously and is activated automatically by a sensor that detects your inhalation. You would then apply the coil to a small amount of concentrate and enjoy. The amount of vapor produced is entirely up to you. Enjoy short draws or inhale for up to 10 seconds before the automatic shutdown activates. When you are done, quickly stow it away using the included magnetic cap. It is that simple!
What is the advantage of a Terp Pen?
The Terp Pen is a vape pen that can hold your concentrates throughout the day. With its long battery life, you'll be able to take sips on it all! When there's no more juice left for today (or any other reason), just attach the magnetic cover and tuck away until next time–no one needs to know what happens behind closed doors.
HoneyStick – Silencer – 510 Wax Cartridge/Tank
The Silencer 510 oil cartridge from HoneyStick is perfect for small vape batteries and fits the standard 510 thread. The cylindrical body includes a heating rod made from silicone carbide, and a blended heating wire. The tank may look small, but we can assure you it makes monster rips and has amazing flavour.
Why choose a CBD cartridge pen?
The CBD cartridge pen is a great way to consume the active ingredients in cannabis because it's easy to use. It also doesn't have any adverse effects on your lungs which you experience when smoking weed. We recommend using the CBD cartridge pen in Brantford from Tonik Cannabis. We can help you get the outcome you desire with CBD vapes.

In essence:
CBD vaping is an effective way to consume CBD. The effects of smoking cannabis can be diminished or completely negated when someone consumes it through vaporization, which means that people who want the therapeutic benefits without any negative side-effects from smoke may find this new habit worth considering. So, if you're looking for relief from pain—or just need some help getting a good night's rest– get yourself some THC cartridges in Brantford, Tonik Cannabis store or maybe a handy terp pen for those "discreet" moments of CBD vaping!